Professional Edge Paint
About:
Here at Buckleguy.com we sell Professional Italian Edge Paints. This edge paint is best used on the edges of leather bags, belts, straps, and saddlery. This can also be used on synthetic materials, not just leather. We carry 16 standard stock colors, as well as a clear primer and glossy topcoat. These colors are sold in either 250ml or 1-liter bottles. We stock the matte finish, however you are able to achieve a glossy look with matte edge paint, after applying the Glossy Top Coat. If you are interested in any of the non-stock special order colors there is a 15-liter minimum. There are a total of 194 colors to choose from. This edge paint is water based, non-flammable, and non-toxic.
Application:
Our professional edge paints can be applied by hand, or using a machine applicator. When applying it is important to know that the edge paint will dry to the touch within minutes, but will take 48 hours to fully set. The number of coats you apply can also affect the dry time. Between coats it is important to burnish with soft leather or hot glaze. This will help to give you a very smooth finished product. If you would like to speed up the drying process you can apply heat (ex: hair dryer). This will also to help the edge paint become more resistant to water.
Step 1. Make sure your edges are as flat and flush as possible.
Step 2. Apply your first coat. This can be a primer, or the first coat of your edge paint. Be sure to keep the paint only on the edge of the leather. Apply an even coat.
Step 3. Once the first coat has dried, you can start to burnish. It is important that the paint is dry; otherwise you can burnish the paint right off. Repeat Steps 2 & 3 as desired.
Step 4. Finish with a glossy topcoat, or use your primer as a topcoat! This will seal the paint, and help your finished product to last.
Tools:
This applicator will help when you are edge painting by hand. This tool will help you to control the paint, and keep the paint only on the edge of the leather. We also sell an Edge Paint Holder, which is perfect to use with the applicator. The base of the two paint holders and the back plate are magnetic, making sure that your holders/paint stay in place.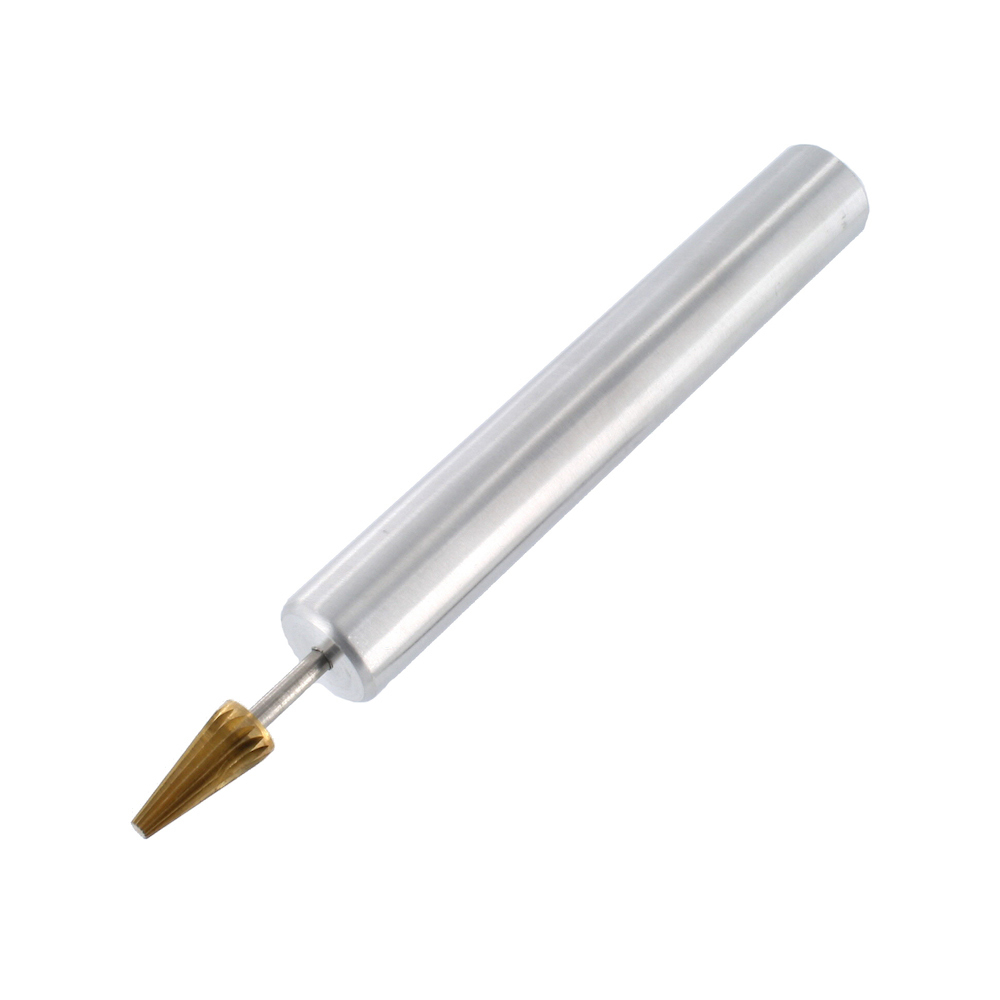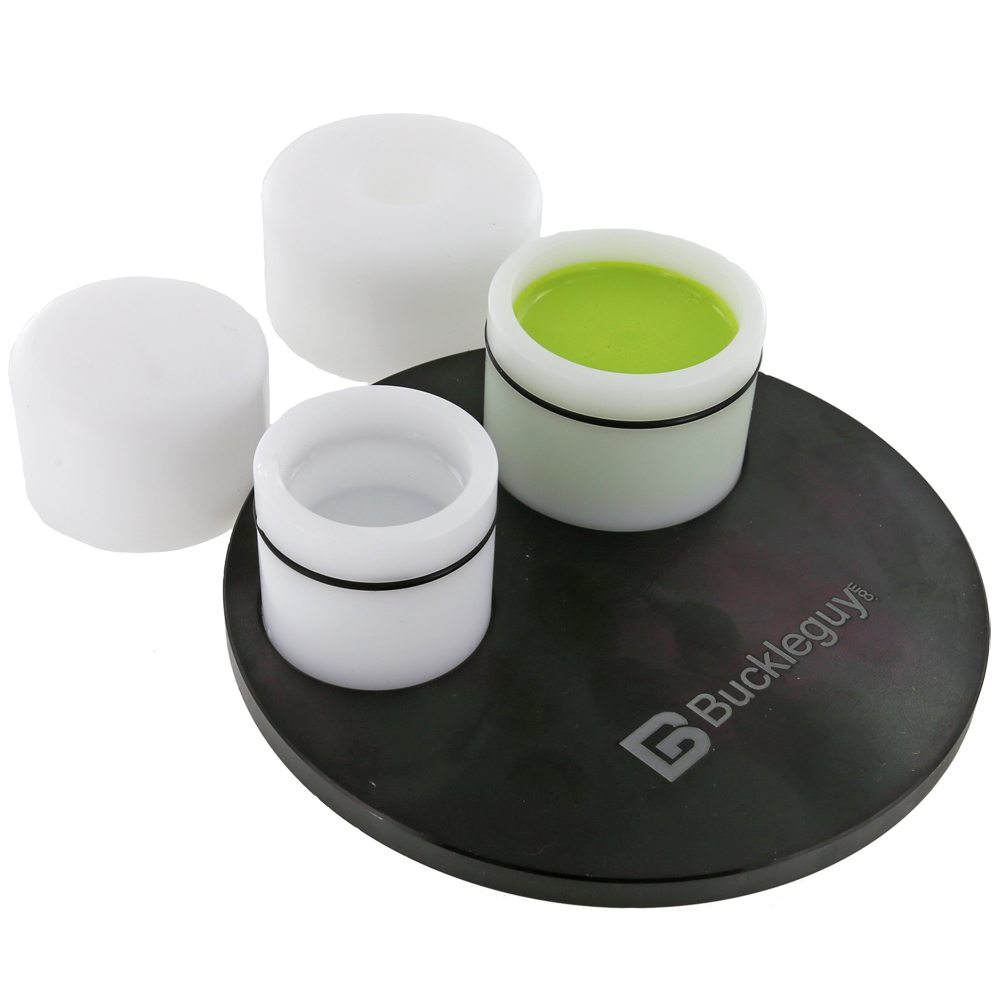 An aluminum edge paint roller that has two spring loaded screws. This allows you to change the pressure of the plastic flap of the knurled roller to control the amount of edge paint available on the roller. You can also purchase our BG Adjustable Edge Paint Stand that will help to give you height when working with the roller.