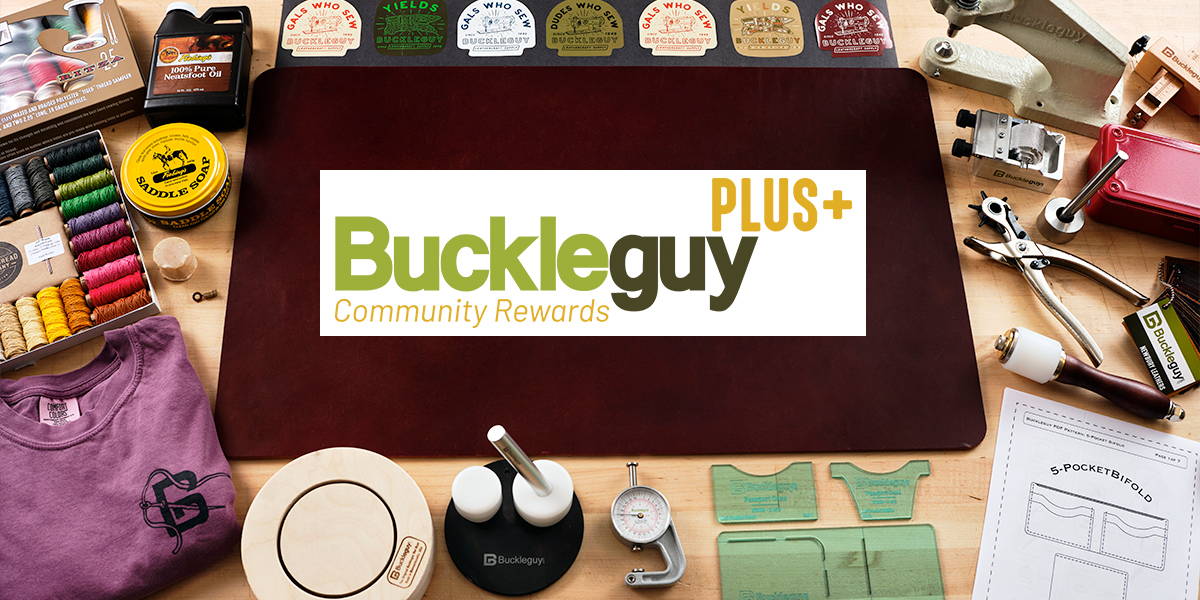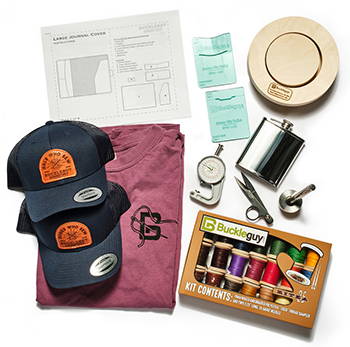 Earn points for free products and receive exclusive benefits with BuckleguyPLUS+ Community Rewards
Redeem Points for Free Stuff
As a BuckleguyPLUS+ member you will earn points for purchases and completing activities such as referring friends and submitting reviews. You can trade in your points any time you make a purchase to add a free item to your order.
How it Works
Sign In to your Buckleguy account.

Add the items you would like to order to your cart as usual.

Before checking out, return to the BuckleguyPLUS+ page here and choose what free item you want to add to your order. You can browse what is available using the buttons below.

Proceed to checkout and the free item will be in your cart with the rest of your order.
You must be putting in a regular order in order to redeem your points for free items. Limit one free item per order.
Browse Free Products by Category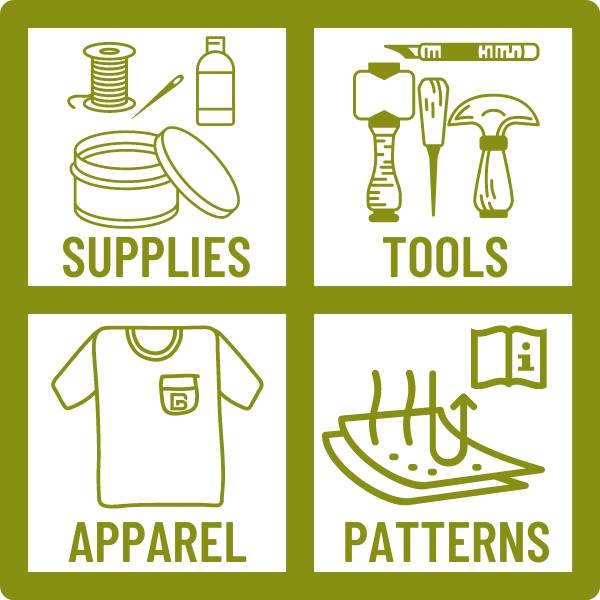 Browse Free Products by Point Balance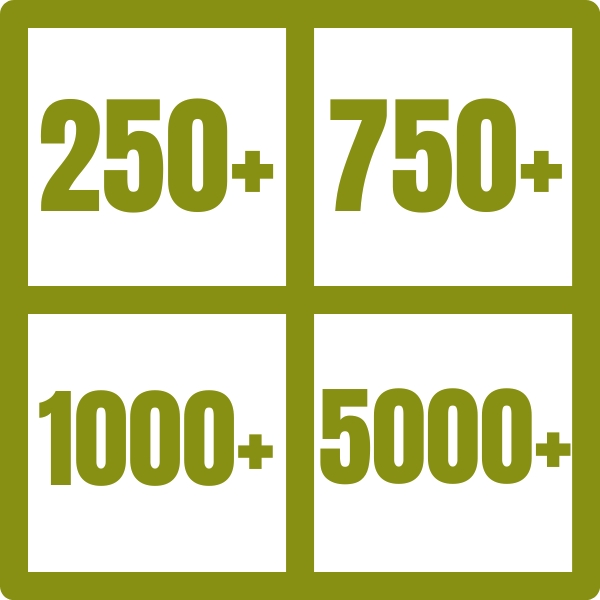 Faster Shipping with PLUS+ Fulfillment

Members of the higher tier levels of BuckleguyPLUS+ will automatically receive PLUS+ Fulfillment on their domestic Free and Flat Rate Shipping orders. This means we will make it our goal to offer same day or next day shipping on these orders based on our usual Expedited Order Deadlines:
Orders placed by 12PM ET Monday-Thursday and 10AM ET Friday will aim to ship the same day
Orders placed after 12PM ET Monday-Thursday and 10AM ET Friday will aim to ship the next business day
This perk applies to fulfillment time only and how quickly we ship the orders out of our warehouse. In-transit times will still be the same based on the carrier. If you need guaranteed delivery dates, you should instead choose a FedEx shipping method.
Charity & Social Responsibility

As part of our commitment to making BuckleguyPLUS+ a broad and impactful program for our members and communities, every year we will make donations to Charity of the Year. BuckleguyPLUS+ members will have the opportunity to be involved with the selection of charities and voting on the final recipients.
As additional opportunities for social responsibility initiatives arise, we will look to the BuckleguyPLUS+ members for input and feedback.
BuckleguyPLUS+ Community Rewards is our hub for rewards, perks, and events for the Buckleguy Community.
In order to participate, all you have to do is create an account on our website. If you have an existing Buckleguy account, that means you are already registered into the program. As a member, you will be eligible to earn points through purchases, reviews, and milestones, as well as receive alerts about special offers and activities for program members only.
We have designed our program to offer instant benefits, while also paying off with time. You can easily earn enough points to redeem for something free as early as your first purchase, or save them up for something bigger later.

We created BuckleguyPLUS+ to show appreciation and support for the community of people and businesses who craft beautiful goods with our products. We will continue to build on this foundation to keep it fun, fresh, and just what it is supposed to be: rewarding.
Frequently Asked Questions

Does Buckleguy have a rewards program where you can get discounts?
BuckleguyPLUS+ Community Rewards is the Buckleguy.com points-based loyalty rewards program. Buckleguy does not use discount codes. Instead, you can use your points for free products. Rewards program participants also receive benefits on shipping and fulfillment, as well as access to events and special offers just for them.
Does Buckleguy have a referrals program?
Yes. Buckleguy has a Referrals Program through the BuckleguyPLUS+ Community Rewards loyalty program that offers points for referrals and discounts for friends.
The BuckleguyPLUS+ page does not appear to be loading properly or content is missing.
If the BuckleguyPLUS+ page is not loading properly and you cannot see information such as your point balance or what products you can redeem points for free stuff, it may be related to the privacy settings on your browser or because you are browsing privately or in incognito mode. If you update these settings to allow content to load, the page should display properly.
Will I have to create a separate account for the Buckleguy rewards program?
No. BuckleguyPLUS+ uses the same account as you use for making orders on Buckleguy.com
Do I have to subscribe to emails to receive rewards?
You do not, but if you are not signed up to receive emails from us you will not receive emails about special offers and events only available to BuckleguyPLUS+ members.
Can I receive points retroactively?
No. You cannot earn points for purchases made prior to the launch of BuckleguyPLUS+ or prior to creating a Buckleguy.com account.
Can I receive points on guest orders?
Yes, as long as you use the same email address as your account when you checkout. However, it is always best to sign into your account when making orders. If you check out as a guest, you will not be able to redeem points for free products, and the order will not show up in your Order History.

Do I earn points on tax and shipping costs?
No. You only earn points for the cost of the items you purchase in your order.
Do I earn points on purchases made with store credit or gift certificates?
No. You will only earn points on items you pay for directly at the time of purchase.
No. You will only earn points for each full dollar you spend
Will my points expire after a certain period of time?
As long as you make a purchase at least once every 3 years, your points will not expire.
Where do I enter the codes to receive points for signing up for the newsletter and completing the Welcome Survey?
After you complete the newsletter signup or survey, return to here to the BuckleguyPLUS+ page. In the "How to Get Points" section, hover over or tap the same tile you originally clicked on to take you to the newsletter or survey. This time you should see a prompt to enter the code. If you do not see the prompt, click on the link again, close the new tab or window that opens, and return straight back to the BuckleguyPLUS+ page. Go back to the same tile you clicked on and you should see the prompt.
How do I remove a free item from my cart?
When you redeem points for a free item, the item will be automatically added to your cart as a Coupon. If you no longer want to receive that item, edit your cart to remove the Coupon. The item will be removed and the points will go back to your point total.
I am trying to redeem a free item and it says it was successfully added to my cart, but I cannot see the item in my cart?
Refresh you cart page. If you still do not see the item, it may be out of stock. Please check the regular product listing for the item to see if it is in stock.
How will I receive early notifications that items that are back in stock?
If an item is out of stock on our website, you can put in your email address on the product page to be notified when the item is back in stock. If you input the same email address for the notification as you use for your Buckleguy account, you will automatically receive the alert early if your account is eligible for early notifications.
How do I receive PLUS+ Fulfillment?
If you are signed into your account and your account is eligible for PLUS+ Fulfillment, the Free Shipping and Flat-Rate Shipping options at checkout will automatically be replaced by the PLUS+ Fulfillment options. PLUS+ Fulfillment only applies to orders shipped in the USA. All intenational orders already receive this benefit.

Does PLUS+ Fulfillment speed up the shipping time on orders?
PLUS+ Fulfillment speeds up the time it takes for orders to be packed up and sent out from our warehouse. It does not affect the amount a time a package will take in transit with the carrier. If you need a guaranteed delivery date, you should instead choose an expedited service such as FedEX Overnight or FedEx 2-Day.
Is PLUS+ Fulfillment guaranteed?
PLUS+ Fulfillment is a courtesy we offer to BuckleguyPLUS+ members. We will make our best effort to fulfill these orders in the same day or next day. Larger orders or orders containing certain items, such as kits and custom cut items, may not be able to be fulfilled the same or next day.