Here at Buckleguy, we're thrilled to be able to offer cork fabric in a variety of gorgeous colors. New to cork fabric? This material comes with a ton of benefits and uses. Keep reading, and prepare to fall in love with this material. We sure have!
Starting with the Cork Tree
Much like the cork in your wine, cork fabric originates from the cork oak tree. Commonly found in European countries like Spain, Portugal, and Italy, which is where we source ours. Cork oak trees can be harvested approximately every ten years. When the time comes, the cork bark is stripped from the tree. Cork oak trees are the only type of tree that can be stripped of its bark and continue living. Not only that, but the bark grows back! Cork oak trees can typically be harvested once a decade over the course of 200 years.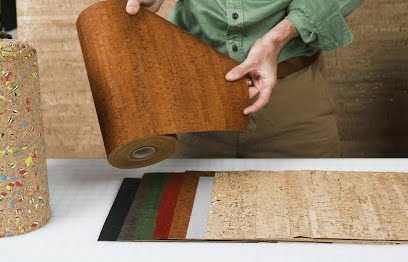 From Tree Bark to Fabric
Once the bark is harvested, it's brought to a facility where it is boiled in water. This process helps the material expand and become much more malleable. The cork is then shaved into tissue-thin sheets, and adhered to a woven base, making the fabric even more durable and versatile. Cork can be dyed to a beautiful finish, so that step may also be factored into the process. We stock cork fabric 13 colors and patterns.
The Benefits of Cork
In addition to being wonderfully sustainable, there are a number of other benefits that are going to make you want to stock up on cork fabric. First of all, cork is incredibly versatile. It can be used to make bags, accessories, key chains, footwear, upholstery, you name it. It's easy to work with, too. You can stitch it by hand, or use a sewing machine. And upkeep is a breeze. All you need to clean the material is a damp rag with a little bit of diluted soap. Finally, cork fabric is completely vegan, and it can pass very well as a leather substitute.

Ready to add some cork to your collection? We offer 13 different colors and patterns that you can purchase on our site by the foot or linear yard.