Ready for an in-depth look at one of the tanneries we distribute for? We're proud distributors of Wicket & Craig leather. In business for over 150 years, they offer a collection of premium, vegetable-tanned leather with unmatched quality, variety, and versatility. Keep reading as we explore the history of Wickett & Craig, and introduce you to the products we offer here at Buckleguy.
Wicket & Craig: History
Wicket & Craig was founded all the way back in 1867. Now based in a small town in Pennsylvania, they're one of only two vegetable tanneries that exist in the entire country. Using the tannins from tree bark, it's a process that requires great skill and care but results in a high-quality product that lasts. The process is also natural and eco-friendly—just another reason to feel great about buying Wicket & Craig leather.
Inside the Vegetable Tanning Process
Vegetable tanning is the oldest process of tanning leather. In fact, it dates back to 6000 BC. Wicket and Craig's labor-intensive process starts with the highest quality hides. The hides are prepped and then tanned for 14 days in the tree bark solution. The result is a superior product that ages beautifully, with a gorgeous patina.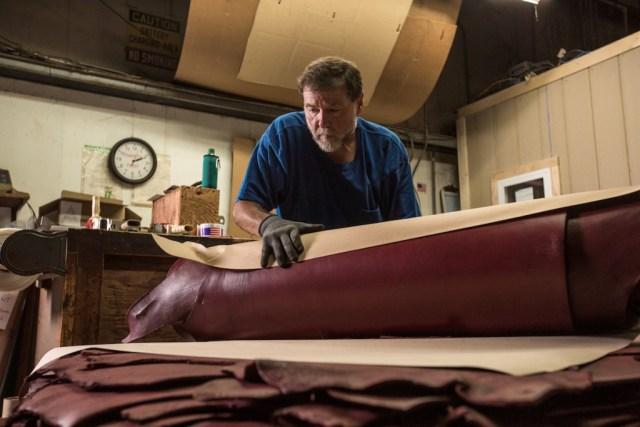 Wicket & Craig: Product Offerings
Known for its rich colors, durability, and the beautiful patina, Wicket & Craig leather only gets better with age. Wondering how you can get your hands on some of this impressive product? We stock the following leathers on our website: English Bridle, Traditional Harness, "Milled" Traditional Harness, Skirting, and Carving/Tooling. Additionally, we offer a range of Wicket & Craig leather straps and panels.
Wicket & Craig is just one of several of the quality brands we are proud to stock on our site. To explore others, head to our catalog. There, you'll be able to search by tannery when perusing at our extensive leather offerings.